ALRIGHT
It's story time boys and girls 
Well this friend of mine(he didn't want his name thrown in here I apologize so I'll call him…justin). 'Justin' is a transgender female to male. Now this means that Justin didn't feel comfortable or himself at all as a female so has decided to become a male. And in this whole excursion of becoming known as Justin he met Sarah.
They are two adorably awkward human beings and they are just p much perf adorbs. Just all in all they are my highschool OTP
And he asked her out on their first date this saturday, at the same time he got to meet her parents. Now at the time they did not know that he was transgendered. They just saw a young man wearing baggy clothing that wished to date their daughter. And everything went well! They loved him and he loved them and everything was perfect.
Then he gets a call today from his girlfriend saying that they need to talk.
This scared the hell out of him so of course he's paranoid as hell.
SArah then proceeds to tell Justin that she told her parents he's transgendered…..And their reaction?
THEY DONT FUCKING CARE BITCHES!
THAT'S RIGHT
HER PARENTS ARE OPEN MINDED AS SHIT AND THEY ARE GLAD THEIR DAUGHTER IS HAPPY
FUCK YEA!
MY FAITH IN SOCIETY HAS BEEN RESTORED!
GURREN LAGANN IS MANIME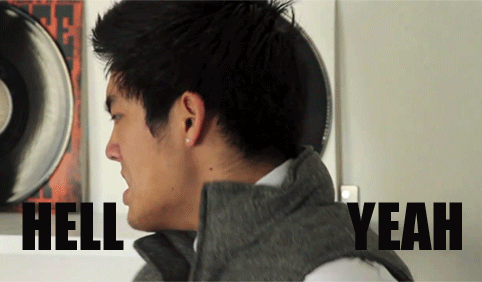 Theme made by Max davis.